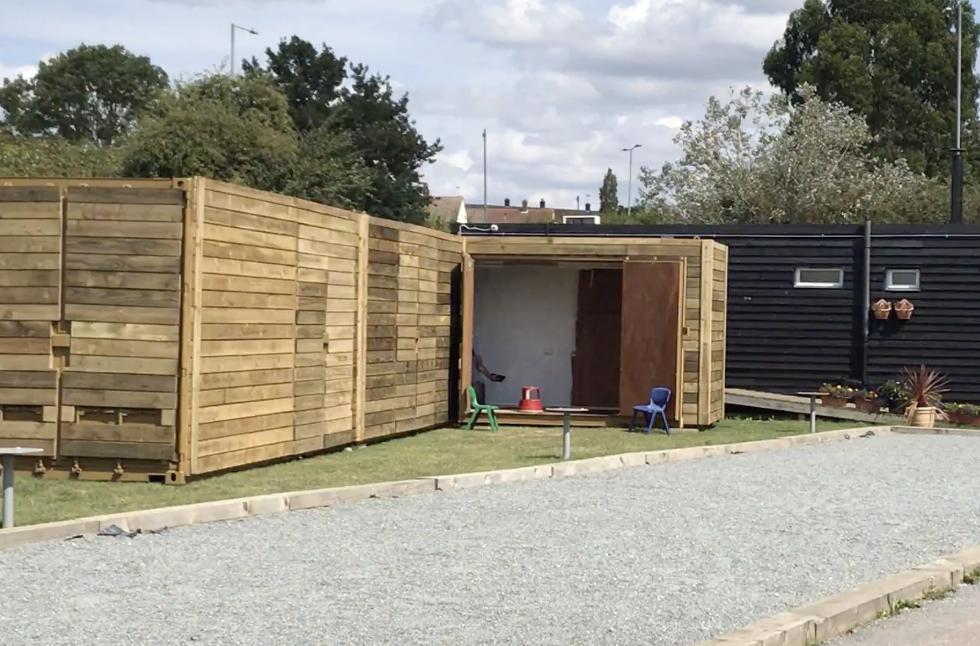 'Where bikes come to fly'
We told you recently that funding had been secured to create our very own community led cycle hub in the park. The building has arrived and the wheels are very much in motion preparing the area to receive and up-cycle bikes, providing an amazing little service to the local community starting mid-Autumn.
We had lots of key words and suggestions for the 'name'. Thank you for your input.
We've decided on 'Old Spokes Home' with Hardie Cycle Hub as our strap line.
Low cost refurbished bicycles will be available for purchase from as little as £25 for a child's bike and from £65 for an adult's bike. We will also have a broad range of new and used parts/accessories for sale at low prices as well as bicycle servicing and maintenance at affordable rates.
Here's a few bullet points as a starter:
We need a Bike Maintenance Apprentice and we are starting the recruitment process now!
Here's the full role description
We will also need motivated volunteers to help make this happen. If you are interested, have some basic engineering skills or have sales experience to run a mini retail outlet please REGISTER your interest here.
We are now happy to receive bikes for up-cycling, please email over a photo to rob@friendsofhardiepark.co.uk in the first instance.
Bikes that we CAN accept need to be cosmetically sound with NO RUST – something that can be worked on not just scrapped (we are unable to store or take 'scrap' bikes)
At this point in time we can only take bikes delivered. We are unable to collect.
This is a really exciting project enabling the park to help our community access affordable bikes. We will train a young person to learn a valuable skill and deliver the service. At the same time, educate and inform our users regarding safe, affordable cycle use, maintenance and travel.
The project will have its own social media presence and website soon. Watch this space for details and we hope you like and follow us to keep up with our development.
Contact details: Hardie Park Cafe, Hardie Road, Stanford-le-Hope, Essex. SS17 0PB Phone: Café direct – 07935 868835 Email: info@friendsofhardiepark.co.uk Twitter: www.twitter.com/LoveHardiePark Facebook: www.facebook.com/LoveHardiePark