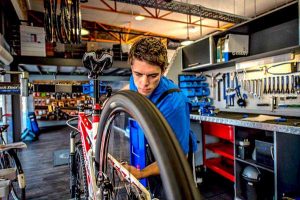 Friends of Hardie Park are delighted to be in a position to recruit a Bike Maintenance Apprentice on a one year contract, as a result of funding from the South Essex Active Travel scheme, led by Southend Council.
We are looking for 16-21 year old applicants with an interest in bikes, practical working or a flair for basic engineering.
This is a

great

opportunity for someone

that is hands-on and can demonstrate good technical skills, but may not necessarily have secured their GCSE grades whilst at school.  Applicants should demonstrate a

willingness to learn and a positive attitude, with a friendly and good natured character, ideal for dealing with customers.
If you, or someone you know, is interested in applying please complete the form below, we will be in touch very shortly.  The post will start in September 2019.
To read more about the person we are looking for, read this document.