We did it! The generosity of local residents was amazing and we thank you all for your contribution to the day. Food, drink, gifts, entertainment, volunteer time and transport were donated to provide a Christmas day to remember for our guests who would have otherwise spent the day alone. The new venue provided by Fresh Hope Community Church in Victoria Road gave us plenty of space to not only provide a festive feast but room to dance away the afternoon. Our elf entertainment was superb. Thanks to George Berry for offering to play guitar and inspire the audience. It was well received.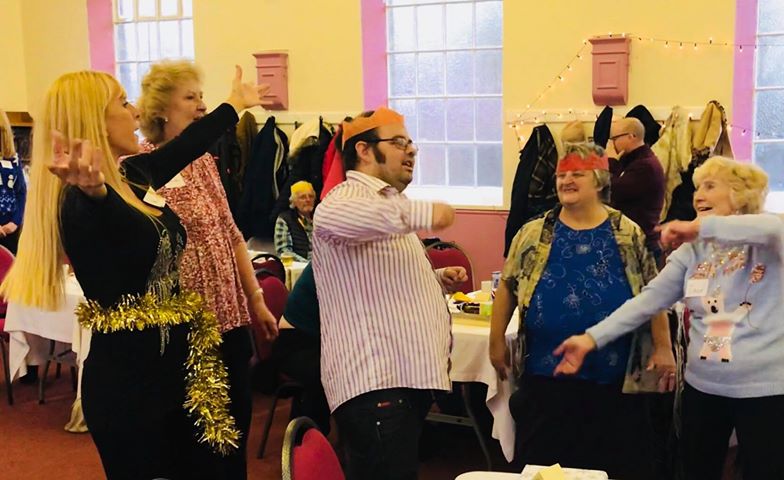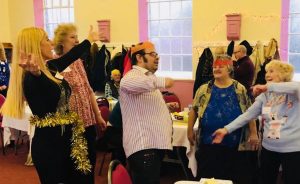 Christmas Day Volunteer Keri Burnett said, 'It was a truly fantastic day! Well organised with a team of enthusiastic big hearted volunteers. I was proud to be a part of it. The guests were well cared for and a good time was had by all. It wasn't just a Christmas dinner, everyone took time to talk to the guests and encourage them to join in the fun. It was an honour to take part and I'm looking forward to helping out at more events with Hardie Park this year. 100% you'll be seeing me next Christmas!
Kevin Plumb who was a guest on the day said, 'I would like to say a big big thank you to all the volunteers at Hardie Park for cooking the Christmas day lunch. I really enjoyed the meal and the entertainment after was brilliant. Thank you for the nice gifts we received too once again thank you to you , you to me are all stars x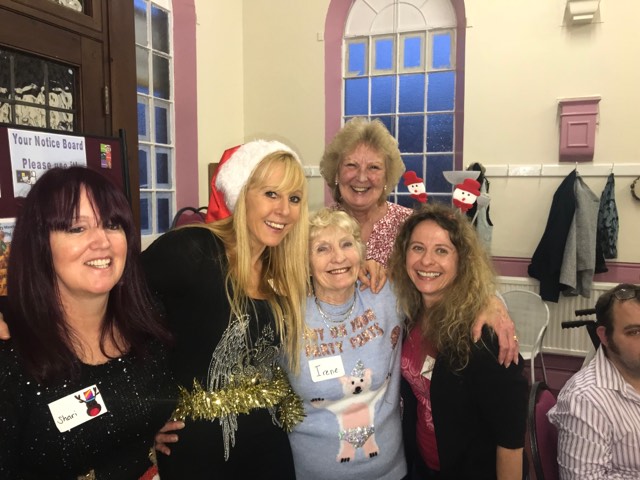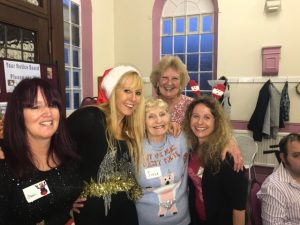 Friends of Hardie Park are feeling very proud. Mission accomplished. What an amazing community you are!
Here's some live video footage of the day…  https://www.facebook.com/LoveHardiePark/videos/1549831131770792/
If you would like to find out more or volunteer with Friends of Hardie Park, click through to the Volunteer area on our website www.friendsofhardiepark.co.uk/volunteer/ and fill out the application form or contact Rob Groves on 07803 295374
Friends of Hardie Park's aims are to build community, create opportunity and transform the environment of the park. New projects and initiatives are always in the pipeline with the purpose of engaging all age groups and abilities. Upcoming events and feedback on recent activities can be found on their social media channels.
Contact details: Hardie Park Cafe, Hardie Road, Stanford-le-Hope, Essex. SS17 0PB Phone: 01375 402182 or 07803 295374
Email: info@friendsofhardiepark.co.uk Twitter: www.twitter.com/LoveHardiePark Facebook: www.facebook.com/LoveHardiePark