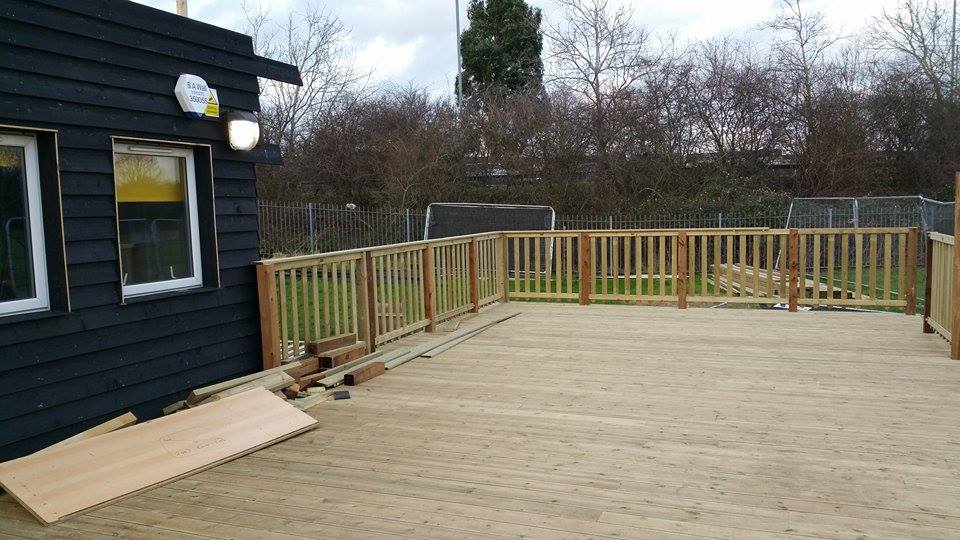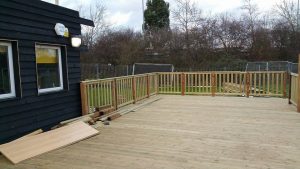 We've had a really productive couple of weeks with the water finally being connected, which meant that we could crack on with some plumbing.
The decking is also nearing completion with the installation today of half of the decorative balustrade….it will need staining so keep an eye on our volunteers page for when we are planning to do that…
Of course, it goes without saying that it hasn't all gone without hitch – Shane managed to cut himself and ended up in minor injuries and Simon fell over more times than we cared to count and twisted both ankles, what a pair they are! (numpties not ankles)
Anyway here is a little gallery of some of the progress, as you will see we have some more cafe equipment too, we really are hoping to be open at some point in February and what with the skatepark work happening within 2 weeks, we are making good progress!