Further to the success of the car show back in April the Men's Shedders have scheduled some more dates for the autumn. Sunday 16th September, Classic Car and Craft Show then a further date on Sunday 14th October with an American Car twist. If you are a car enthusiast and would like to exhibit a vehicle at one of the events, please get in touch with Alan or Vic to book a space. Full details on the poster attached. (£2 charge per vehicle in advance, £3 on the day).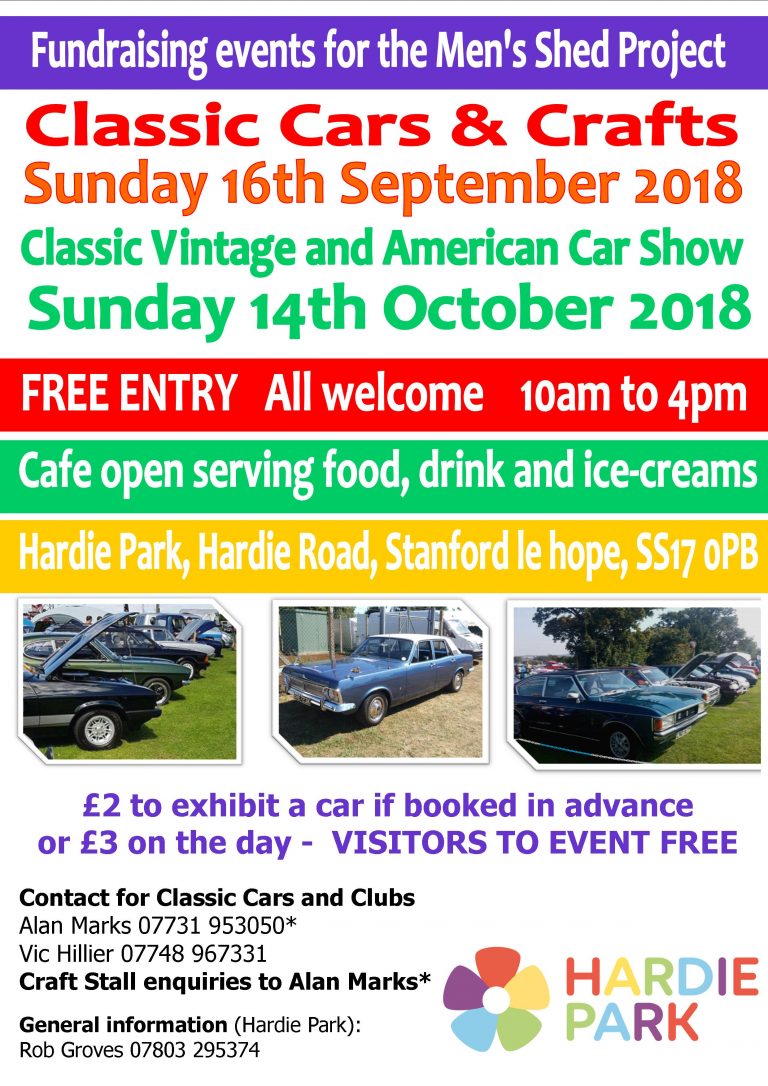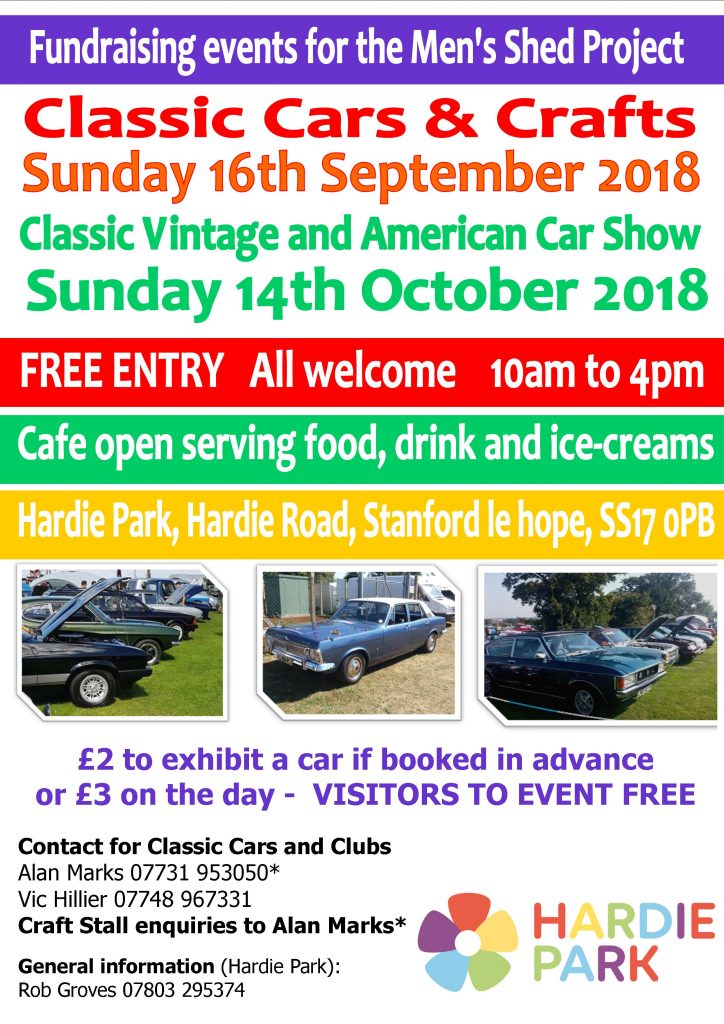 If you prefer motorcycles then why not visit the park on Sunday 28th October between 10am and 5pm. 1000 Bike Challenge 'National Biker Get Together' featuring Harleys, Customs, Vintage and Choppers, Halloween themed dress and a late light show. £2 per exhibit in advance / £3 on the gate. Visitors to the event are free. All enquires for this event to Alan Marks on 07731 953050
There has been progress with the development of the shed building over the summer and these type of events allow the shedders to engage more people and raise much needed cash to complete the build. We hope to see you there with your family, friends and grand-children.
Men's Shed have a Facebook page if you are a social media fan. Find them @hardieparkmensshed