The more regular visitor to the park may have been wondering about the strange construction next to the building that has been going on for a couple of months.
This is how the conversation usually pans out…
What's that? Is it a car park?
No, it's a Petanque Piste
A what?
Petanque, you know, French Boules
French Boules? Never heard of it!
Anyway, we've nearly finished the piste and it's ready to play on, so we want to get people involved!
The game is very simple, but is highly addictive and can be massively competitive.  The best thing is that it can be played all-year round in all weathers (although it is nicer when the sun's out)
So if you fancy becoming a founder member of our brand new club or are just interested in learning how to chuck them balls, sign up at our website and we'll be in touch with more information.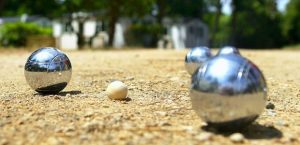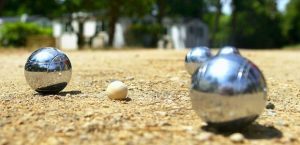 Our first MEETING to discuss and get the ball rolling is on Monday 2nd October at 6pm ALL WELCOME
Contact details: Hardie Park Cafe, Hardie Road, Stanford-le-Hope, Essex. SS17 0PB Phone: 01375 402182 or 07803 Email: info@friendsofhardiepark.co.uk Twitter: www.twitter.com/LoveHardiePark Facebook: www.facebook.com/LoveHardiePark