Our little green van has been a valuable asset allowing us to pick up surplus food from supermarkets, deliver food to those that need it and operate the pop-up shop throughout lockdown. The van also plays a key role in the Hardie Cycle Hub picking up local residents bike donations.
We felt he needed some recognition so here's a little ditty.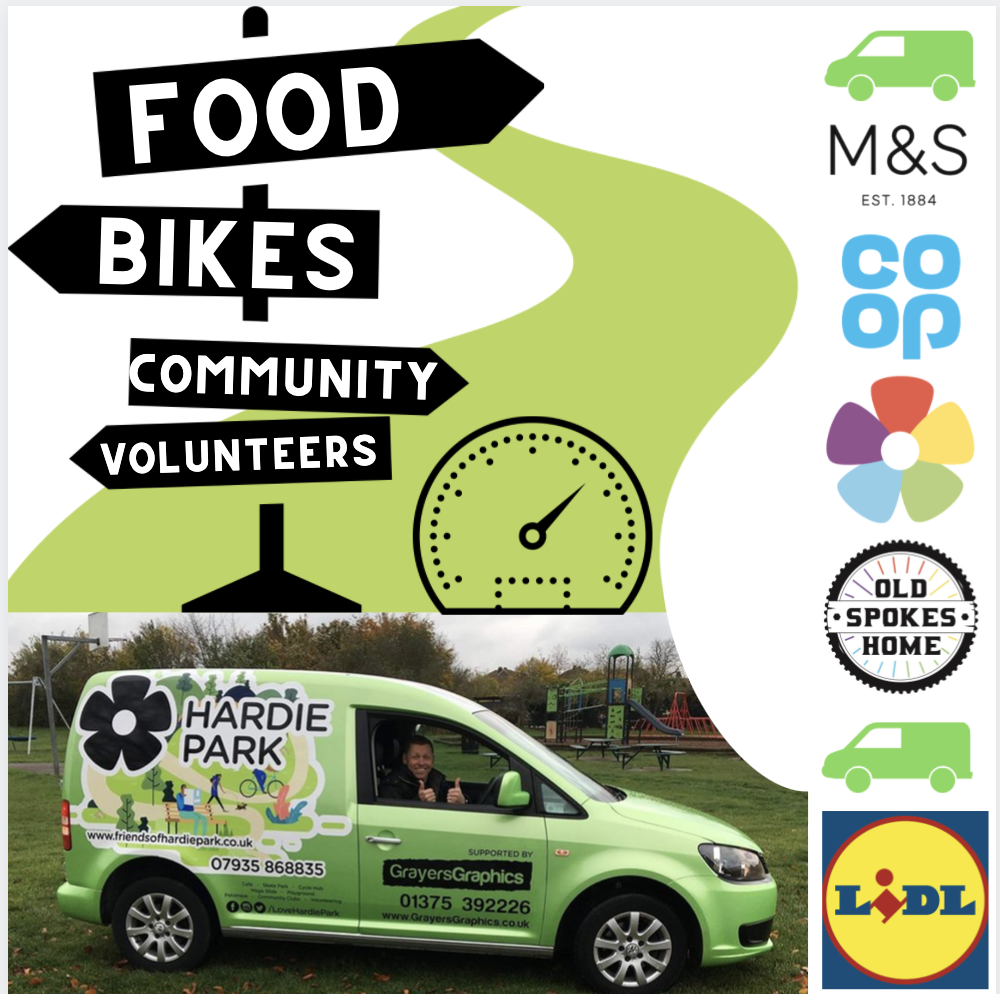 Our little green van has put in the miles,
Picking up food that turns into smiles,
Pounding the roads without a care,
Until recently it needed a clutch repair,
You've been very kind with the bikes you donate,
Our lads in the hub have worked hard until late,
Volunteers have put in SO many hours,
Sorting daily deliveries of fruit, bread and flowers,
You may have used our pop-up shop,
Visiting when passing or out on the hop,
THANK YOU ALL you've been AMAZING, you're GREAT,
Taking food if you need, many have chosen to donate,
The cash received helps put fuel in the tank,
Keeps us on the road without breaking the bank,
'SS17 COMMUNITY SPIRIT'
So glad to be part of it, so glad you are in it!
Every penny helps to keep this service viable for the good of the community!
THANK YOU
Contact details: Hardie Park Cafe, Hardie Road, Stanford-le-Hope, Essex. SS17 0PB Phone: Café direct – 07935 868835 Email: info@friendsofhardiepark.co.uk Twitter: www.twitter.com/LoveHardiePark Facebook: www.facebook.com/LoveHardiePark