The petanque club is growing fast. Members are joining daily and meet at various times throughout the week. Some planned meets, some ad-hoc, but all that practice definitely came in handy last week when the group held their first Club Tournament.
Congratulations to the winners donning their medals, our very own Rob Groves partnered with Jayne Gibbs. (pictured)
The final scoreboard looked like this!
6th Place:  14 points Lily Mae and Joan Pye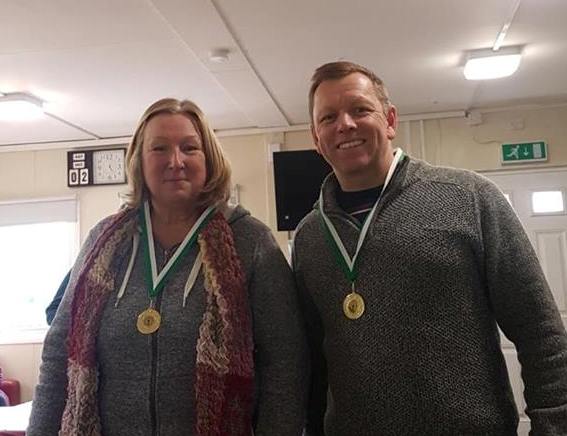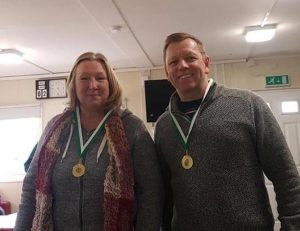 5th Place:   26 points  Chris Bayford and Iris Hedges
4th Place:   27 points Vicki Brabyn and Dave Archbold
Joint 2nd:   27 points  Martin Gibbs and John Hedges
Joint 2nd:   27 points Dave Bayford and Lynn Matthews
WINNERS : 45 points Rob Groves and Jayne Gibbs
If you would like to learn more about Petanque and how to get involved click through to our webpage here.
Contact details: Hardie Park Cafe, Hardie Road, Stanford-le-Hope, Essex. SS17 0PB Phone: 01375 402182 or 07803 Email: info@friendsofhardiepark.co.uk Twitter: www.twitter.com/LoveHardiePark Facebook: www.facebook.com/LoveHardiePark