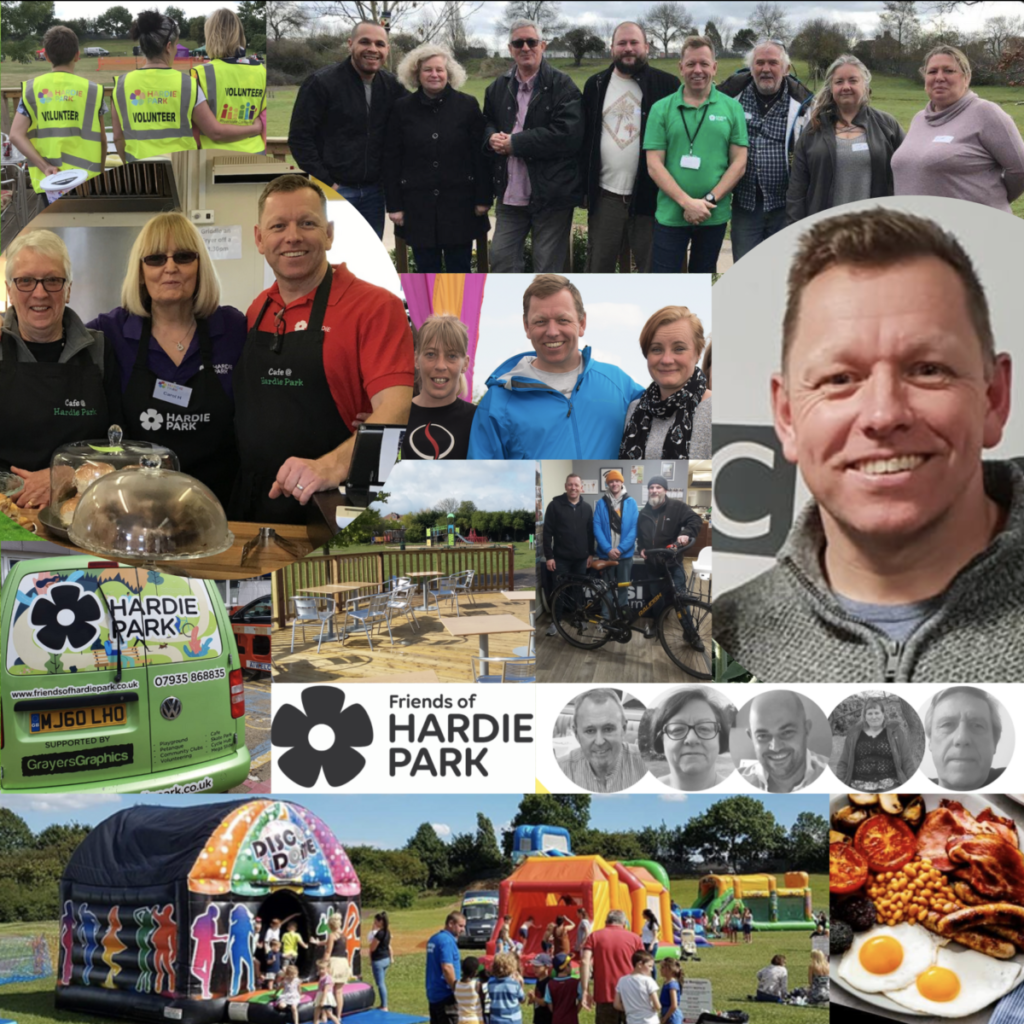 NEWS ALERT
The amazing Hardie Park and its projects have been guided and driven by Rob Groves for many years. His vision for community, his ability to bring people into the fold and take action is a formula marvelled by many. The park's legacy speaks volumes.
It is with our support and blessing that the Board of Trustees have accepted Rob's wish to leave the park in our safe hands to explore new opportunities. Rob will be with us until the end of September.
Trustees are working to ensure a smooth transition and, with the help of our amazing staff and volunteer team will ensure the continued operation of day-to-day activities in the park.
The first of many public thanks to Rob. The Trustee team wish you the very best of luck on your new and exciting journey. We are sure we'll see you in the café for a cuppa!
Board of Trustees
Hardie Park
Any questions or queries please contact us via: trustees@friendsofhardiepark.co.uk
Contact details: Hardie Park Cafe, Hardie Road, Stanford-le-Hope, Essex. SS17 0PB Phone: Café direct – 07935 868835 Email: info@friendsofhardiepark.co.uk Twitter: www.twitter.com/LoveHardiePark Facebook: www.facebook.com/LoveHardiePark