If you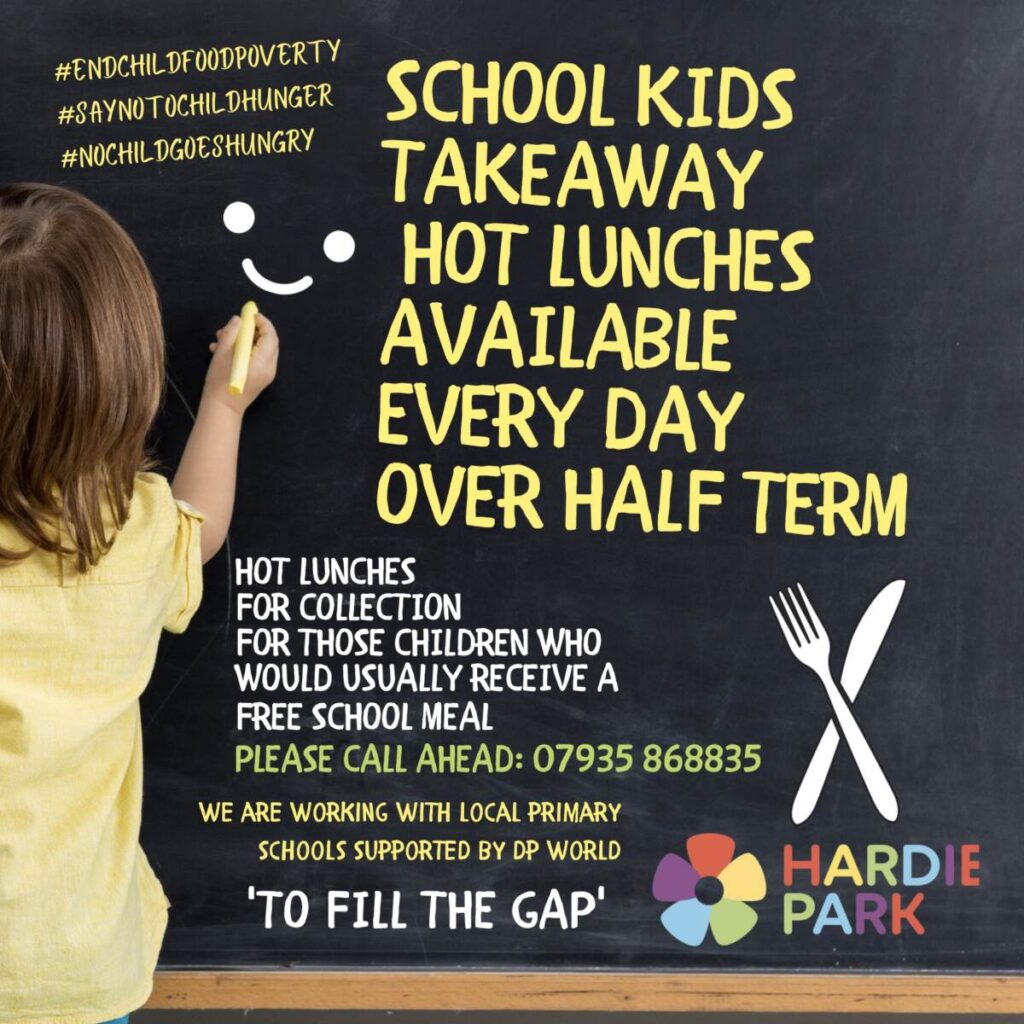 are from the Stanford le Hope area and are not able to provide a hot lunch for your children during the holiday then please contact us and we will be more than happy to help. We can offer a collection service for a hot children's meal to take away.
🌟Saturday 29th May to Sunday 6th June🌟Lunch offered for collection between 12pm and 2.30pm.
We are offering this service to help feed those in need, please respect our intentions and not deprive those who need help the most.  We will keep all information confidential and as a charity we ask nothing in return: there is no charge, it's totally free. Times are harder than usual and we all need to stick together during these difficult times.
We are working with local primary schools and DP WORLD to 'Fill the gap'.
To arrange collection, please contact us at Hardie Park on 07935 868835  – Fabiana Goodall (on behalf of Trustees)
Contact details: Hardie Park Cafe, Hardie Road, Stanford-le-Hope, Essex SS17 0PB Phone:  07935 868835 Email: info@friendsofhardiepark.co.uk   Twitter: www.twitter.com/LoveHardiePark Facebook:www.facebook.com/LoveHardiePark