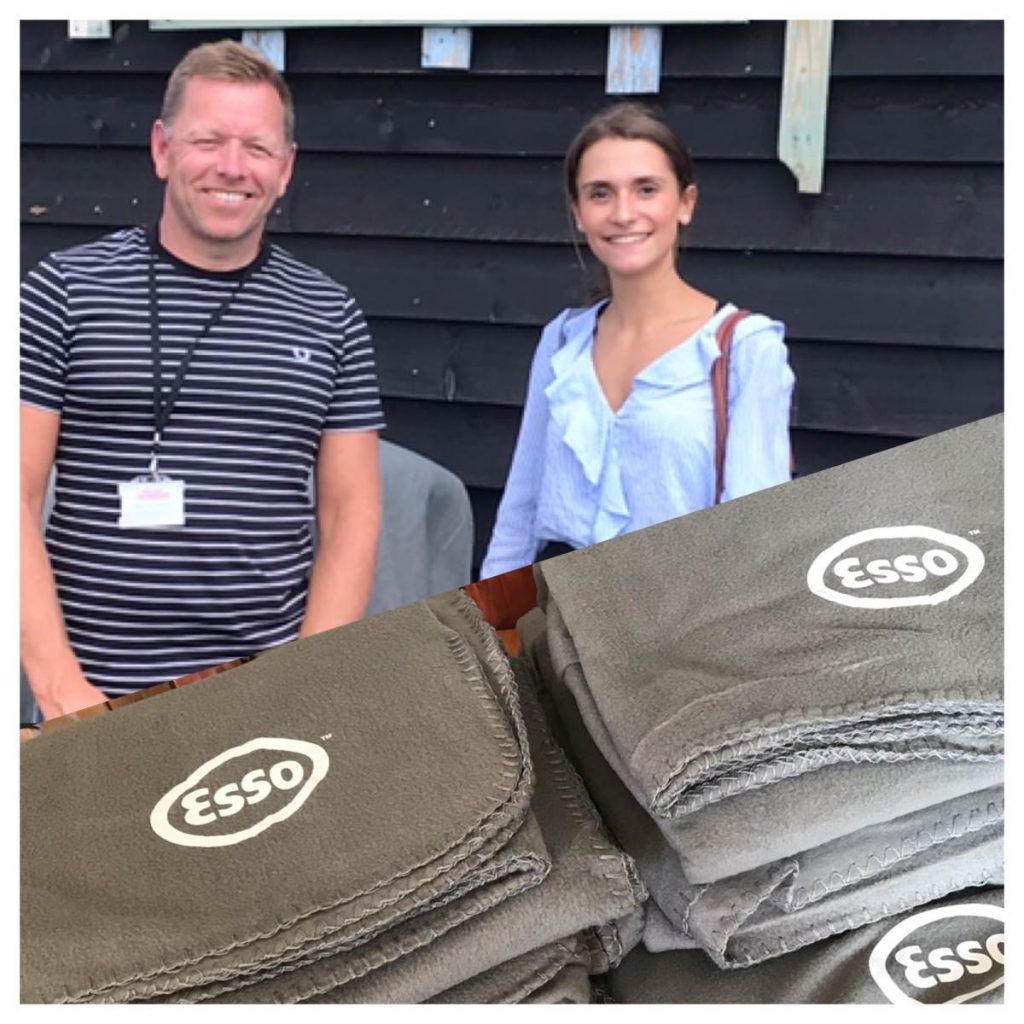 Following a recent service station upgrade, Esso chose to celebrate the re-opening of the South Ockendon Esso Tesco Alliance Service Station with a presentation of £150 towards landscape improvements at the park and a donation of branded blankets to keep our customers warm whilst enjoying a cappuccino on the decking. Amanda visited us to present the cheque donation which will be used to help finish the landscaping around the new slide. Grass seed and wild flower seeds are on order!
Amanda Maserati, the Esso Territory Manager, says, "This was a major upgrade for the service station involving complete replacement of the underground pipework and an upgrade to the tank monitoring technology. We recognise that it would not have been possible without the patience and support of the local community. We wanted to give something back to the community by way of thanks, and have chosen to build on our existing support for Friends of Hardie Park, which does such an important job in the local community."
PS If you are on the decking and need a blanket they are now stored behind the front door in the bookcase! Please help yourself.
Contact details: Hardie Park Cafe, Hardie Road, Stanford-le-Hope, Essex. SS17 0PB Phone: Café direct – 07935 868835 Email: info@friendsofhardiepark.co.uk Twitter: www.twitter.com/LoveHardiePark Facebook: www.facebook.com/LoveHardiePark