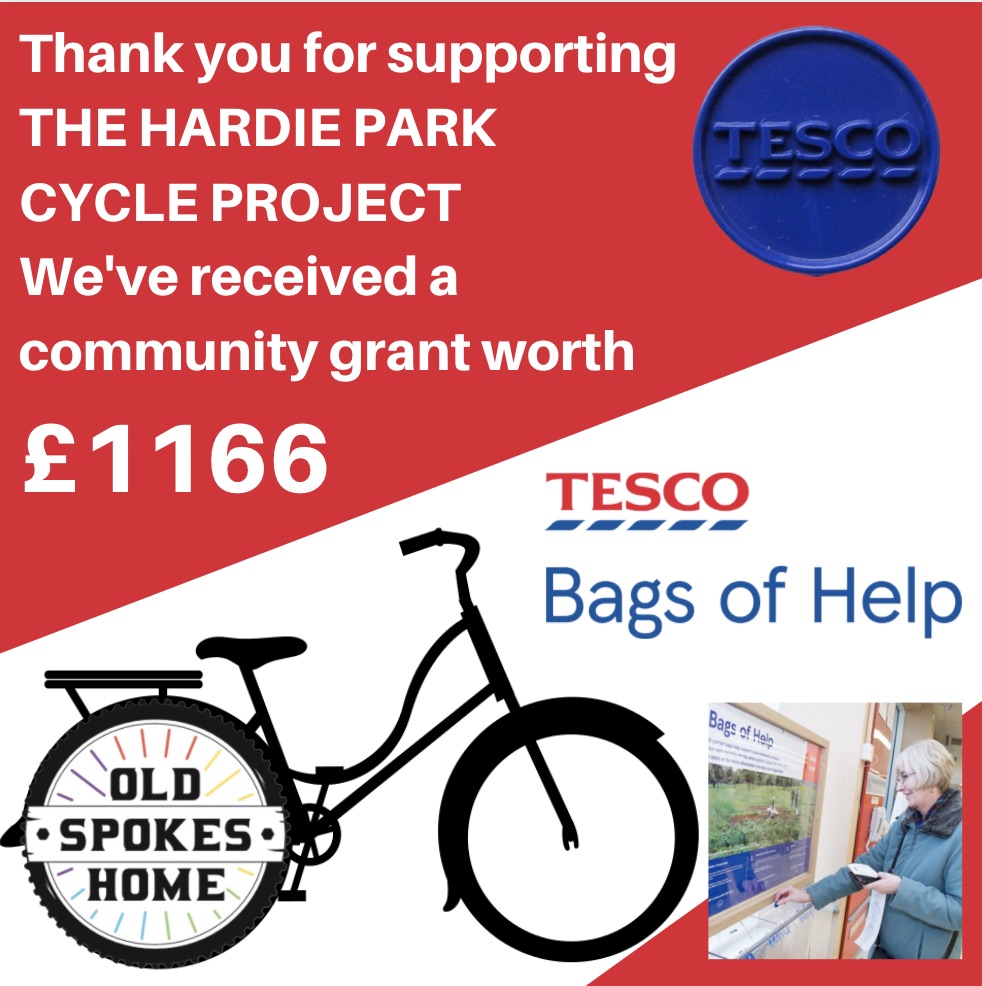 We're delighted to announce that Friends of Hardie Park Cycle Project has bagged £1166 from Tesco's Bags of Help community grant scheme to develop the Hardie Cycle Hub project.
Bags of Help is run in partnership with environmental charity Groundwork, and sees grants awarded to thousands of local community projects every year. Since launching in 2015, it's provided more than £79 million to over 26,000 local community projects.
The project is making swift progress and the idea of providing low cost affordable cycles to the community by re-furbishing donated bikes has been embraced by local people. The grant will support future activities at the hub including the production of self-help YouTube videos. Ross our cycle hub apprentice will talk through some basic cycle maintenance procedures, give tips on preparing a bike for a cycle ride and provide diagnosis and fault solving information to keep cyclists on the road. It is an exciting time for this new project and we are grateful for all the Bags of Help blue tokens you chose to send our way.
Community Cycling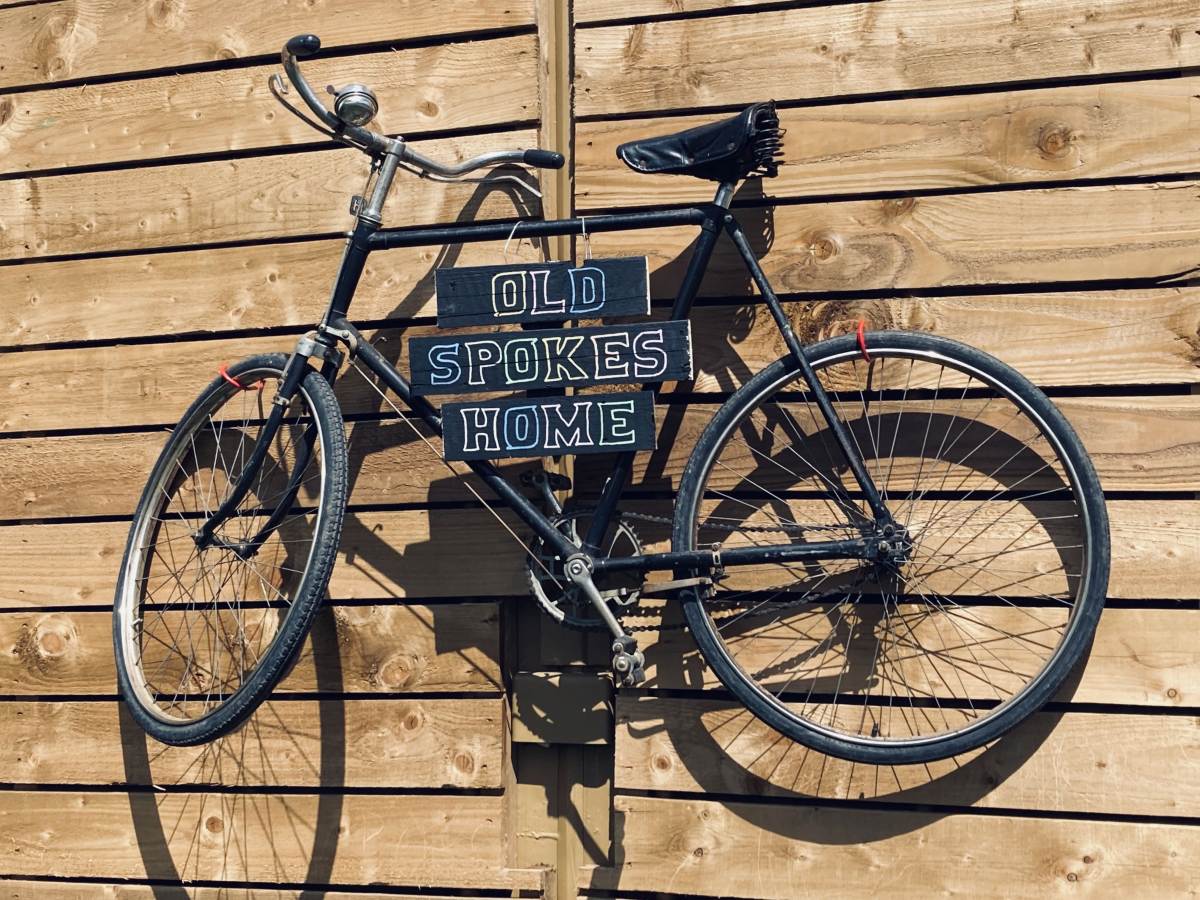 Cycling in the area has been the chosen form of exercise for many and we were recently asked if we could open our doors to support demand. We had an amazing few weeks receiving donations, servicing and re-furbing many donated bikes. We now have a waiting list for bikes being sold back to the community at low cost. It's a win, win for all. Thank you for your enthusiasm for what we are doing and your interest in the project.
STOP PRESS:  Poor Ross our apprentice mechanic unfortunately broke his wrist last week so we will be closed for a while. We will be in touch with customers who have left their wheels with us. Please message the Hardie Cycle Hub FB page or call 07935 868835 to get in touch.
I'm sure you are with us in wishing Ross a wheely speedy recovery!