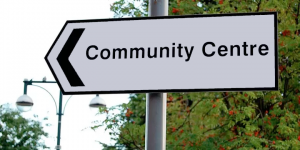 We team up with 1st Stanford-le-Hope Scout Group to talk future plans!
November 2018
We are excited to announce that we have started to invite local residents to participate in a consultation and series of meetings regarding a proposed redevelopment of Hardie Hall, home to 1st Stanford-le-Hope Scout Group into a purpose-built Community Centre incorporating a new home for the Group and Friends of Hardie Park.
We are approaching this in partnership with Thurrock Council who own the land, the park and the access via Hardie Road. They have just undertaken their own survey regarding the future sustainability of libraries and, in other parts of the borough, have adopted a "hub" design, co-locating that service within community spaces.
Should there be support for an improved library service embedded within a community centre then our proposal could perhaps meet a need and opportunity.
You will find below a short initial survey to gather ideas and gauge support for our ideas. Please complete the survey and feel free to attend any or all of the consultation events.
We would also like to invite you to a consultation and presentation event on any or all of the following dates, these are open to everyone of all ages. Refreshments will be provided. The venue is Hardie Park Café.
Thursday 8th November 7:30pm, Saturday 10th November 2:00pm & Wednesday 14th November 7:30pm.
Please complete the survey below: