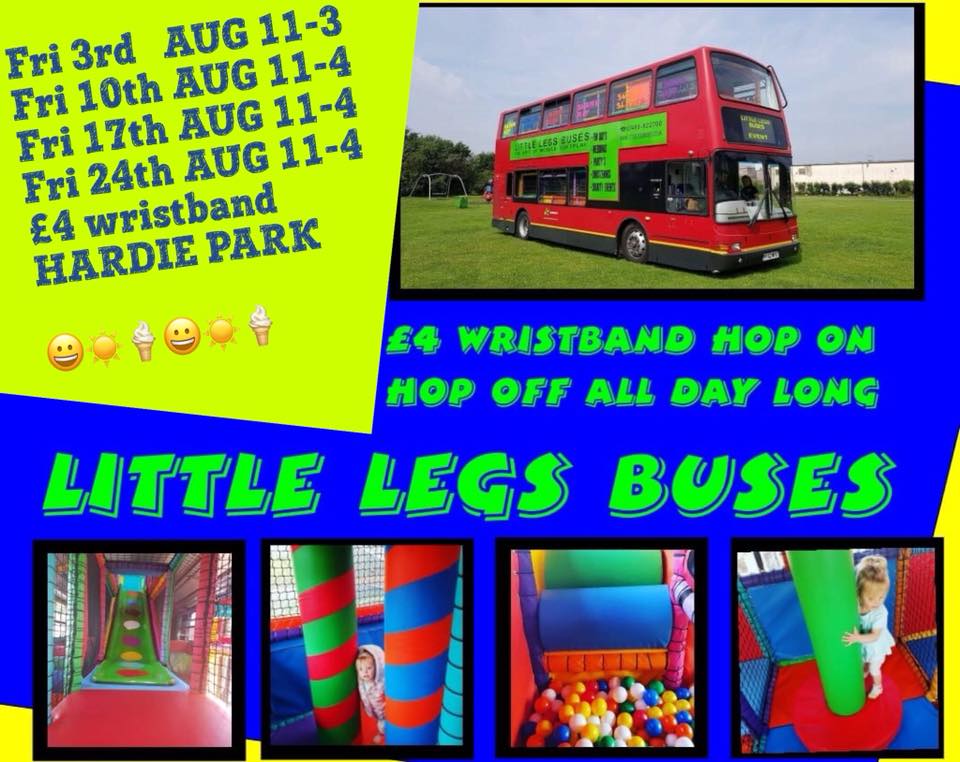 Come have a play on the little legs soft play bus! We've got four Fridays scheduled throughout the school holidays. Just £4 wristband for hop on hop off all day.
11am till 4pm (on the 3rd Aug finish at 3pm) Ages 2 year to 12yrs. Adult welcome to accompany younger children.
Children can enjoy the air-conditioned play area whilst using Hardie Park's facilities. Refreshments and toilet facilities available in the café. We hope to see you there!
Lots of information available on their
website
too!