Hunted!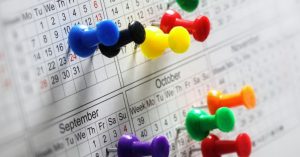 Are you looking for a local job with flexible working? Do you have experience of running community events both big and small? Would you like to work for a vibrant Charitable Social Enterprise and help us make a difference locally?
Then maybe you are looking for us and we are looking for you!
Friends of Hardie Park are currently recruiting for an Events Co-ordinator on a one-year fixed term contract. The post will commence from 15th February 2019. This role is located at Hardie Park, Stanford-le-Hope and their offices at Manorway House, Manorway A1014, Coryton.
Who will you be working for?
Friends of Hardie Park are a locally led Social Enterprise which has transformed a local park and continues to change people's lives through volunteering, community projects and personal development courses. Much of their success has been built on the delivery of engaging community events. They currently have the opportunity to expand through partnership with other communities in Thurrock looking to follow their model.
What will you be doing?
You will be coming up with ideas for new and innovative all-year-round events that will boost visitor numbers and increase both voluntary income and café sales. You will organise and deliver these events with the help of a group of volunteers, a volunteer co-ordinator and the rest of the Hardie Park staff team.
About you
You have evidence of relevant experience planning, organising and managing events, especially fundraising fetes and fayres.
You have experience of event management plans and all aspects of public safety, licensing, permissions and legal compliance.
You are a great communicator both verbal and written and are confident using all forms of digital communication including email and Social Media.
You are friendly, outgoing and have an engaging personality.
You are not afraid of hard work. You have great self-motivation and an eye for detail.
You love working in a team and empowering people to take responsibility and lead on aspects of event organising.
You are able to work flexibly, including school holidays and bank holidays.
Good IT skills and able to use IT systems to manage the delivery and efficiency of events, especially with MS Office suite
What's in it for you?
This is a great opportunity to join a vibrant local community project and feel like you are making a huge difference in the community.
Flexible working to fit around life but with deadlines.
How to apply
To apply for this role, please complete the short personal details form below and click "Submit" and a Recruitment Pack will be sent to you by email.
Please complete the form and click Submit